About Our Blankets
From 1826 until Now
How Our Blankets Are Made
From the first design idea to the finished blanket on your couch a lot of people put a lot of passion in our products.
We are designing, developing, producing and selling blankets for almost 100 years. That makes us true blanket experts and our success speaks for itself: we are one of the worldwide leading manufacturers of high quality blankets.
It All Starts with the Right Yarn
Our yarns are made from either 100% organic GOTS certified cotton or high quality cotton blends. Where possible we are using yarns with recycled cotton. Because our blankets are woven from dyed yarns the colors of the blankets will stay vibrant over decades without fading. Depending on the loom up to eight different colors can be used to create the beautiful bright patterns we are known for.

Preparing the Warping Drum
The warping drum is an essential tool for professional production weaving and mainly used in European weaving mills. Yarn is rolled off small yarn rolls evenly onto the warp drum, as you can see in the picture. The big roll of warp threads is brought into the weaving hall and those warp threads are then manually fed into the loom. The warp threads form the longitudinal threads that run down the fabric through which the shuttle of colored yarns travels during weaving. Using these warp drums provides mechanical even tension from start to finish while weaving.​

Weaving the Fabric

All our blankets are jacquard woven. That means that any type of pattern is woven directly into the fabric. The different colors are incorporated into the weave instead of only being printed on the surface. Jacquard woven fabric is reversible. At a closer look you can notice the lines of interlaced yarns. The loom, a device for efficiently weaving threads, holds the warps threads in place and lifts them while the weft threads are laterally shuttled through them. If warp threads tear they will be manually knotted together again, as shown in the picture.​

Napped to Perfection

The incomparable soft fuzzy touch, for which our blankets are known comes from a procedure called 'napping'. The woven fabric is passed over rotating cylinders fitted with fine wire brushes that lift the short, loose fibers to the surface to form the pile. Afterwards the raised piles are evenly sheared, and the fabric is considered finished. All of our cotton blend blankets are sheared to high pile velour, which makes them slightly fluffier than our pure cotton low pile blankets. We are offering pure cotton blankets with a lower pile to prevent pilling during the wash.​

The Finishing Touches

Our blankets are manufactory work and even though the fabric is produced by automatic looms, still a lot of manual work is involved in the process. Our seamstresses inspect every single product, apply the labels and complete the blankets with the binding intended for the design.
The Final Product

IBENA has been manufacturing high quality textiles since the foundation in 1826. We create designs from timeless classics to unique lifestyle blankets. The material composition of our blankets does not only provide soft cozy comfort, but also impresses with excellent care properties. The ideal companion to snuggle into on cooler days and nights or to give your home a quick make over.
To keep your favorite blanket cuddly and soft, please follow the care instructions printed on the blanket labels.
Our blankets are machine washable with warm water and dryer friendly.
As we use natural fibers like cotton, a slight shrinkage after washing is possible.

OEKO-TEX®
---
All our blankets and throws are OEKO-TEX certified so that you can be sure that our products contain no chemicals harmful to humans.
STANDARD 100 by OEKO-Tex® is a worldwide consistent, independent testing and certification system for textile products at all processing levels, as well as accessory materials used. The central focus of the STANDARD 100 by OEKO-Tex® has been the development of test criteria, limit values and test methods on a scientific basis. It follows a comprehensive strict catalog of measures, with several hundred regulated individual substances.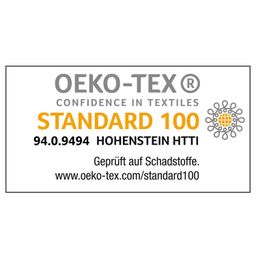 GOTS
---
All our Pure Cotton blankets are GOTS certified.
The Global Organic Textile Standard (GOTS) is recognised as the world's leading processing standard for textiles made from organic fibres. It defines high-level environmental criteria along the entire organic textiles supply chain and requires compliance with social criteria as well. Only textiles products that contain a minimum of 70% organic fibres can become GOTS certified. All chemical inputs such as dyestuffs and auxiliaries used must meet certain environmental and toxicological criteria.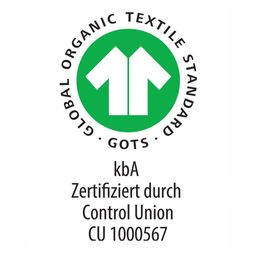 Green Button
---
The Green Button is the government-run certification label for textile manufactured in a socially environmentally sound manner. It demands that mandatory standards are met to protect people and the environment. A total of 46 stringent social and environmental criteria must be met, covering wide spectrum from wastewater to forced labor.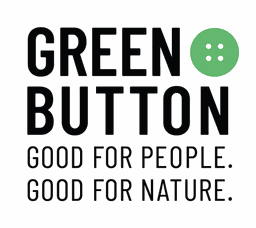 Global Recycle Standard (GRS)
---
GRS is an international, voluntary, full-fledged standard that sets requirements for the independent of recycled materials, chain, social and environmental practices and chemical restrictions.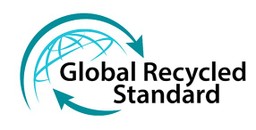 100% Cotton
---
Cotton is a breathable natural fiber. It is pleasant on the skin, has a temperature-balancing effect and offers a high moisture absorption.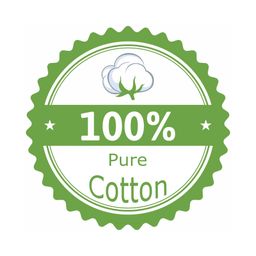 To install this Web App in your iPhone/iPad press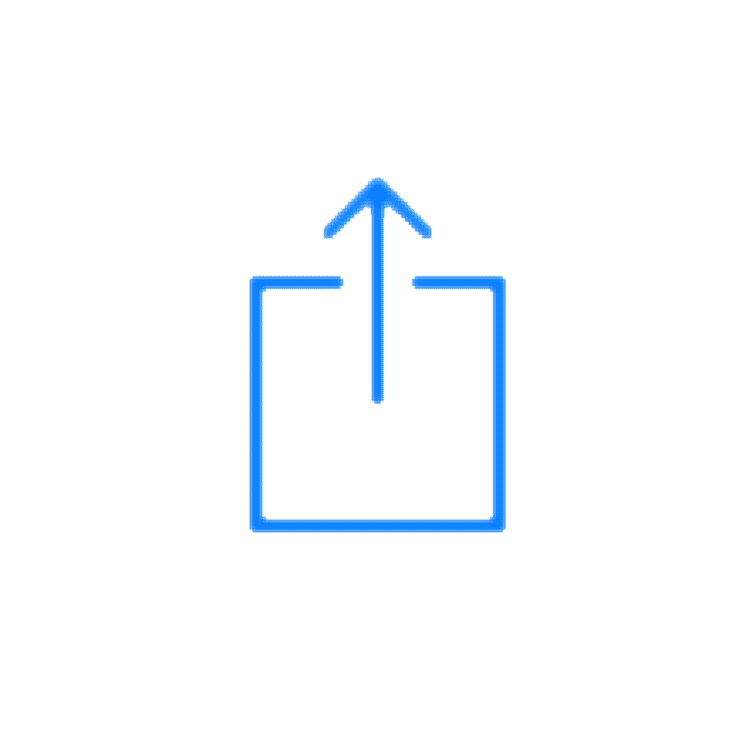 and then Add to Home Screen.